If you or a loved one suffered from a severe genital infection while taking diabetes drugs, you may eligible to file a diabetes drug infection lawsuit against drug manufacturers. Fournier's gangrene claims and diabetes drug infection lawsuits give persons and families harmed by necrotizing fasciitis from diabetes drugs the means to seek compensation for damage caused this severe side effect of certain diabetes drugs.
The genital infection known as necrotizing fasciitis or Fournier's gangrene, while quite severe is also incredibly rare. In thirty years, the FDA documented only six cases of men suffering from it, and no women whatsoever. In comparison, 12 reports of flesh-eating genital infections have been made in the past five years, including 5 cases in women. All of these link Fournier's gangrene to glucose-regulating diabetes drugs. Patients who develop genital infections from diabetes drugs require rapid medical response including surgical debridement. Many are left permanently disfigured; infected tissues are permanently destroyed. Life-threatening side effects and death may also result from diabetes drug infections.
The diabetes drugs that now carry a genital infection warning include:
From Janssen / J&J: canagliflozin - Invokana, Invokamet, Invokamet XR
From Astra Zeneca: dapagliflozin - Farxiga, Xigduo XR, Qtern
From Boehringer Ingelheim/Eli Lilly: empagliflozin - Jardiance, Glyxambi, Synjardy, Synjardy XR
From Merck: ertugliflozin - Steglatro, Segluromet, Stelujan
Diabetes Drug Lawsuits for Necrotizing Fasciitis
Most people would rather not get involved in a lawsuit, but in the case of diabetes drug infections, taking legal action is the only way to recover the compensation you deserve. Let our experienced team of consumer rights attorneys walk you through the simple steps of filing a diabetes drug infection lawsuit for yourself or a loved one. It is our belief that persons having suffered from this severe condition, with no prior warning of the risk, deserve and require compensation for the medical expenses, harm, and suffering resulting from diabetes drug infections – and we are committed to holding drug companies accountable for the safety of their products.
Our attorneys accept diabetes drug infection lawsuits originating anywhere in the United States, and provide a free, no-obligation Fournier's gangrene lawsuit case review to anyone who developed this severe genital infection while taking diabetes drugs. Necrotizing fasciitis can result in permanent disfigurement as well as life-threatening complications requiring significant medical care. To discuss your situation in detail with an attorney and to learn about diabetes drug infection lawsuit time limits in your state, please complete our online contact form. One of our attorneys handling diabetes drug lawsuits for genital infections will contact you promptly.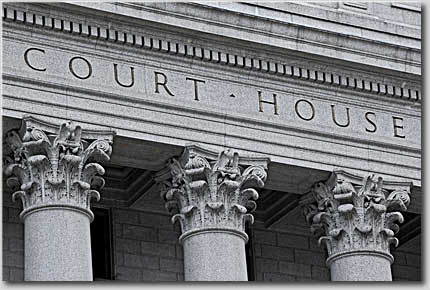 Diabetes Drug Infection Lawsuits Are Not Class Action Lawsuits
You may wonder whether it is necessary or worthwhile to file a diabetes drug lawsuit related to a genital infection. Our attorneys representing clients in diabetes drug infection lawsuits assure clients that filing a claim is the only method to obtain the real compensation you deserve, and serve the greater purpose of holding the drug company accountable for product safety. Diabetes drug infections lawsuits for Fournier's gangrene will not be class action lawsuits in which those who file a claim can expect only a small, symbolic settlement. Instead, attorneys for diabetes drug infection lawsuits believe plaintiffs may be entitled to significant compensation. It is possible that individual diabetes drug lawsuits for genital infections may be consolidated as Multi-District Litigation (MDL), which accelerates the legal process while still preserving the facts of each case. In any case, compensation will be determined by the unique factors in each case and the degree of suffering encountered by each plaintiff.
Diabetes Drug Infection Lawsuits: No Fees Unless We Collect for You
We will represent all persons involved in a diabetes drug infection lawsuit on a contingency basis, meaning our lawyers never charge legal fees unless we win compensation in your case. For a free no-obligation consultation please fill out our short online contact form and one of our diabetes drug attorneys for necrotizing fasciitis claims will contact you to answer any of your questions.
No-Cost, No-Obligation Diabetes Drug Infection Lawsuit Case Review If You or a Loved One Suffered a Flesh-Eating Genital Infection
The Onder Law Firm is a St. Louis personal injury law firm handling serious injury and death claims across the country. Its mission is the pursuit of justice, no matter how complex the case or strenuous the effort. The Onder Law Firm has represented clients throughout the United States in pharmaceutical and medical device litigation such as Pradaxa, Lexapro and Yasmin/Yaz, where the firm's attorneys held significant leadership roles in the litigation, as well as Actos, Diabetes drug infection, Risperdal and others. The Onder Law Firm won $197 million in three talcum powder ovarian cancer lawsuits in St. Louis in 2016 and other law firms throughout the nation often seek its experience and expertise on complex litigation. For more information, visit www.OnderLaw.com.