Certain diabetes drugs have been found to increase the risk of developing a life-threatening flesh-eating genital infection known as necrotizing fasciitis. A very rare condition that typically only affects men, flesh-eating genital infections are occurring in both men and women and at a higher rate in persons taking SGLT2 inhibiting diabetes drugs. Thirteen drugs manufactured by four leading pharmaceutical companies are now subject to an FDA diabetes drug infection warning. Attorneys handling lawsuits related to genital infections from diabetes drugs believe persons and the family members of persons who have suffered from Fournier's gangrene may be eligible for significant compensation. This page provides a comprehensive look at flesh-eating genital infections from diabetes drugs.
SGLT2 Inhibiting Diabetes Drugs
SGLT2 (sodium-glucose cotransporter 2) inhibitors are a widely used class of drugs prescribed to patients suffering from Type 2 diabetes. While these are not the only drugs available that lower blood sugar levels in Type 2 diabetes, they are commonly prescribed; during 2017, 1.7 million Americans filled a prescription for SGLT2 inhibitors.
SGLT2 inhibitors lower overall blood sugar by releasing excess sugars through urination. The market for SGLT2 diabetes drugs is expected to reach $7 billion by 2010, according to Bloomberg. SGLT2 inhibiting drugs are manufactured by Eli Lilly /Boehringer Ingelheim, AstraZeneca, Merck, and Janssen (a subsidiary of Johnson and Johnson). All drugs in this class, with the exception of one, have been linked to the rare genital infection known as necrotizing fasciitis. They include:
From Janssen / J&J: canagliflozin - Invokana, Invokamet, Invokamet XR
From Astra Zeneca: dapagliflozin - Farxiga, Xigduo XR, Qtern
From Boehringer Ingelheim/Eli Lilly: empagliflozin - Jardiance, Glyxambi, Synjardy, Synjardy XR
From Merck: ertugliflozin -Steglatro, Segluromet, Stelujan
Necrotizing Fasciitis or Fournier's Gangrene
Necrotizing fasciitis, common name Fournier's gangrene, is a rare, life-threatening bacteria infection affecting tissues under the skin surrounding the muscles, nerves, fat, and blood vessels of the perineum. The infection occurs when bacteria enter the body through a cut or break in the skin. Early symptoms include tenderness, redness and swelling of the genitals or genital area, reaching from the genitals back to the rectum. Fournier's gangrene spreads quickly and rapidly exacerbates, destroying all infected tissue. Persons experiencing symptoms of necrotizing fasciitis and suffering from a fever of 100.4 or greater, should seek medical attention promptly.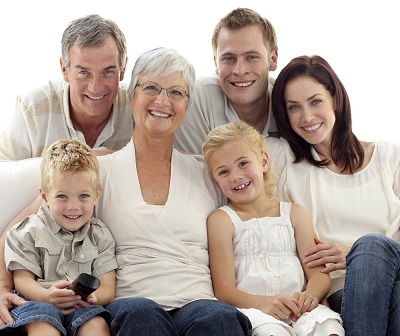 The treatment for Fournier's gangrene is antibiotics, rapidly administered, as well as surgical debridement to remove infected tissues as required. Some patients have required multiple surgeries and have been left disfigured by the disease. Fournier's gangrene can also result in life-threatening complications and death, including septic shock, acute kidney injury, and diabetic ketoacidosis.
FDA Diabetes Drug Infection Warning
On August 29, 2018, the FDA announced a diabetes drug warning for thirteen of the fourteen approved SGLT2-inhibiting diabetes drugs. The FDA maintains adverse event reports on all approved drugs; analysis of its records showed 12 cases of Fournier's gangrene in the past five years in patients taking diabetes drugs; in comparison, only 6 cases of the condition had been reported in the previous thirty years (1984-2018). Furthermore, federal regulators discovered necrotizing fasciitis is affecting both men and women taking diabetes drugs; in those not taking Invokana or a similar diabetes drug, only men have developed Fournier's gangrene.
The FDA diabetes drug safety warning for flesh-eating genital infections required manufacturers to add a warning to each product's label and prescribing guide. Drug makers have argued the benefits of SGLT2 inhibitors outweigh its risk for life-threatening genital infections. Critics argue patients would be safer taking the SGLT2 inhibitor not included in the warning or another FDA approved drug that lowers blood sugar.
Let Our Diabetes Drug Infection Lawyers Help You
Our attorneys specialize in holding large corporations accountable when they've placed profits ahead of safety. Through settlements and winning verdicts, our attorneys have obtained millions for our clients. Let us help you today.
Diabetes Drug Genital Infection Lawsuits
Filing a lawsuit will allow you to hold the pharmaceutical company accountable for damage it has caused you or a loved one, while also providing real compensation for your medical expenses, suffering and loss. Contact us today for a free consultation.