A Florida Nursing Home Patient Death Could be the 13th Case of Fournier's Gangrene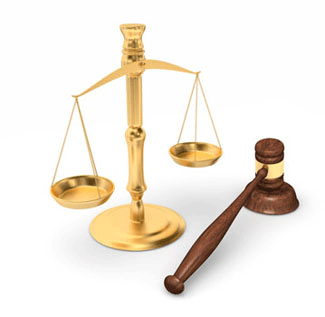 Gangrene of the genitals is too unusual and shocking a condition to not suspect certain anti-diabetes drugs as being the cause
Thursday, December 20, 2018 - A Florida nursing home is coming under increasing legal pressure for failing to adequately supervise and care for a patients health. 84-year-old Army veteran York Spratling died from complications involving genital gangrene, a hideous and insidious condition that results in a patient's genitals turning black from lack of blood supply. The condition is accompanied by a horrendous stench of dead tissue and that odor, it is alleged, is the only reason that the nursing home's medical attendants made the effort to treat the patient.
Spratling's loved ones are filing a suit against the nursing home alleging that attendants should have been aware of Spratling's condition, if for no other reason, from the stench that emanated from his room obvious to anyone who passed by. According to The Naples Daily News "Investigators later concluded the man's death was "due to inadequate supervision and medical neglect." Nursing home staff contend that they were unaware of the seriousness of his condition because Spratling had refused to bathe for weeks. It remains to be seen why attendants did not report the seriousness of Spratling's behavior to supervisors or if reported why supervisors chose to ignore the situation until it was too late and Spratling's condition became critical. Spratling was taken by ambulance to the local hospital in February of 2017, underwent surgery to amputate his genitals that had become gangrenous, and died shortly thereafter.
The nursing home, however, may be only partially responsible for Spratling's pain, suffering, and inevitable death as certain diabetes medications such as those the patient was taking are being linked by the US Food and Drug Administration as causing the exact genital necrosis that the veteran diabetes patient suffered and died from. Spratling's case could be the thirteenth case and second death from a condition known as Fournier's Gangrene.
Fournier's Gangrene, a form of necrotizing fasciitis or tissue death of the genitals, is thought to result from certain anti-diabetes drugs classified as sodium-glucose transporters (SGLT2)s. If left untreated in the earliest stages, Fournier's patient treatment usually included permanent irreversible disfigurement from genital amputation. A Fournier's patient usually must undergo a series of amputations in order to stem the tide of rotting tissue over time. All 12 and now possibly 13 cases of genital necrosis classified as Fourniers were taking SGLT2 inhibitor diabetes drugs. Given Spratling's history of diabetes, genital ganger is too rare a condition for authorities not to investigate anti-diabetes drugs as being the cause.
The FDA identified the following diabetes drugs as those that were being taken when cases of Fournier's Gangrene were reported. Medicinenet.com found that "Brand and generic names of SGLT2 inhibitors and combination products that contain SGLT2 inhibitors include canagliflozin (Invokana), dapagliflozin (Farxiga), empagliflozin (Jardiance), empagliflozin/linagliptin (Glyxambi), empagliflozin/metformin (Synjardy), and dapagliflozin/metformin (Xigduo XR)."
More Recent Diabetes Drug Infection Lawsuit News:
Lawyers for Fournier's Gangrene
OnderLaw, LLC is a St. Louis personal injury law firm handling serious injury and death claims across the country. Its mission is the pursuit of justice, no matter how complex the case or strenuous the effort. The Onder Law Firm has represented clients throughout the United States in pharmaceutical and medical device litigation such as Pradaxa, Lexapro and Yasmin/Yaz, where the firm's attorneys held significant leadership roles in the litigation, as well as Actos, DePuy, Risperdal and others. The Onder Law Firm has won more than $300 million in four talcum powder ovarian cancer lawsuits in St. Louis. Law firms throughout the nation often seek its experience and expertise on complex litigation.