Heart Disease Patients May Soon Be Prescribed Farxiga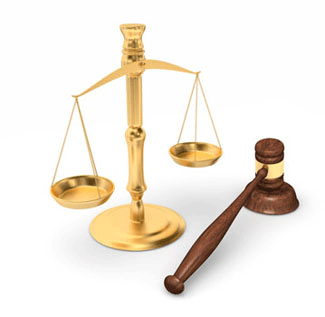 The US Food and Drug Administration has granted fast-track approval status to Farxiga despite the drug's Fournier's Gangrene and other warnings
Thursday, July 23, 2020 - Farxiga is a drug taken by those with type-2 diabetes that wish to control their blood glucose levels without having to physically inject themselves daily with insulin. AstraZeneca, the maker of Farxiga, is being sued by individuals for allegedly causing Fournier's Gangrene, the flesh-eating disease of the genitals. Without concern or a thorough examination of the ramifications of causing Fournier's Gangrene, the anti-diabetes medication has been granted the fast track to market, circumventing the costs and delays of human clinical trials by the US Food and Drug Administration to repurpose the drug to not only treat patients with type-2 diabetes but also to now treat individuals with heart disease. The specific heart ailment that the drug will now be prescribed for is called the reduced ejection fraction. Business Wire.com explains the new use for Farxiga as being: "to reduce the risk of cardiovascular death and hospitalization for heart failure in adults with heart failure (NYHA class II-IV) with reduced ejection fraction." Of course, the drug's efficacy caveat includes that doctors prescribing the medication tell patients that changing their diet and exercise routines is critical to the drug's success. Farxiga attorneys representing families and individuals nationwide and offer a free consultation with no obligation.
In addition to being warned about the potential to develop Fournier's Gangrene, a new generation of Farxiga heart disease patients should be warned of the other devastating side effects that patients have reported after taking the drug. According to BW, "FARXIGA can cause intravascular volume depletion which may manifest as symptomatic hypotension or acute transient changes in creatinine. Acute kidney injury requiring hospitalization and dialysis has been reported in patients with type 2 diabetes receiving SGLT2 inhibitors, including FARXIGA." It has also been reported that Farxiga patients have suffered death from a condition known as Ketoacidosis, or excess acid developing in the blood. Farxiga patients also report severe urinary tract infections (UTIs).
But by far the most heinous side effect of using Farxiga may be the propensity of patients to develop Fournier's Gangrene. Farxiga patients should look for the early warning signs that their genitals may be at risk. If you are taking Farxiga you should monitor your scrotum, perineum, and penis for any sign of pain, redness, and swelling, and seek immediate medical attention. The medical solution could require surgical debridement of the area surrounding the infection as well as possible disfigurement or amputation of the genitals if Fournier's Gangrene is not immediately treated. Such disfigurement was brought to the public's attention the other day when a notorious Hollywood producer in custody for rape admitted that a portion of his penis had to be amputated due to Fourniers Gangrene, leaving him with what his victims described in court as a "penis that looked more like a vagina."
If you or a loved one are taking Farxiga and have developed Fournier's Gangrene, you may wish to speak with a Fournier's Gangrene attorney to see if you can file a claim against AstraZeneca for failing to adequately warn you about the drug's unspeakable side effect.
More Recent Diabetes Drug Infection Lawsuit News:
Lawyers for Fournier's Gangrene
OnderLaw, LLC is a St. Louis personal injury law firm handling serious injury and death claims across the country. Its mission is the pursuit of justice, no matter how complex the case or strenuous the effort. The Onder Law Firm has represented clients throughout the United States in pharmaceutical and medical device litigation such as Pradaxa, Lexapro and Yasmin/Yaz, where the firm's attorneys held significant leadership roles in the litigation, as well as Actos, DePuy, Risperdal and others. The Onder Law Firm has won more than $300 million in four talcum powder ovarian cancer lawsuits in St. Louis. Law firms throughout the nation often seek its experience and expertise on complex litigation.