New Fournier's Gangrene Victim Files Lawsuit Against AstraZeneca Pharmaceuticals LP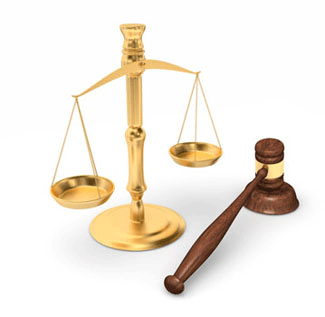 Diabetic drug manufacturers sometimes fail to take the risks of Fournier's Gangrene serious enough to include a product warning as required
Wednesday, June 3, 2020 - AstraZeneca Pharmaceuticals LP is being accused of failing to warn a diabetic patient that contracted the flesh-eating disease known as Fournier's Gangrene of the risks posed by taking the diabetes drug Xigduo. Other SGLT2 blocker drugs such as Johnson & Johnson's Invokana, have included a warning that the drug has been linked to many cases of the genital flesh-eating disease. Fournier's Gangrene was present in 55 cases reported to the US Food and Drug Administration in recent years that lead to the connection between the disease and certain diabetic drugs. Fournier's Gangrene is a rare yet deadly form of necrotizing fasciitis or flesh-eating disease that affects mostly male diabetic patients and causes the genitals to rot, blacken, and eventually fall off. Fournier's gangrene patients require immediate hospitalization as understanding, diagnosing, and treating the condition early on is the key to harnessing its spread. Diabetes drug infection lawsuit attorneys have vast experience and a winning track record litigating against big pharma and offer a free consultation before filing a lawsuit claim.
About Lawsuits.com writes about a Mississippi man that contracted the genital necrosis and has filed a lawsuit against AstraZeneca, the maker of Xigduo, and reports: "The complaint was filed by Tommy Jones, Jr. in Delaware Superior Court on May 19, indicating that AstraZeneca failed to warn about the link between Xigduo and Fournier's gangrene, which is a rare flesh-eating genital infection recently linked to a class of diabetes drug known as sodium-glucose cotransporter-e (SGLT-2) inhibitors." The plaintiff accuses the company of shirking their responsibility to warn patients of the unlikely, yet present Fournier's Gangrene risks as they were advised to do in August of 2018. The FDA told the company that Xigduo and other sodium-glucose blocker drugs including Invokana could be linked to the 55 cases of the flesh-eating disease reported to them and that it was the company's responsibility to warn its users, advice that the company generally ignored. According to AboutLawsuits.com, "the plaintiff was prescribed Xigduo in August 2015 and used the drug through at least September 2018. However, in May 2018, Jones was hospitalized due to a Fournier's gangrene infection, which turned septic."
Mr. Jones had to have surgery to cut away the tissue surrounding the dead gangrenous tissue near his genitals and as a result, will require long-term rehabilitation and physical therapy. Other well-known diabetes drugs that could pose a similar, life-threatening risk of genital infections include Invokana, Invokamet, Invokamet XR manufactured by Johnson & Johnson, Astra Zeneca, Farxiga, Xigduo XR, Qtern, Jardiance, Glyxambi, Steglatro, Segluromet, and Stelujan. Patients that have developed Fournier's Gangrene are working with Fournier's Gangrene Attorneys and filing claims against the makers of SGLT2 diabetic drugs that failed to warn the patient of the drug's deadly side effects. SGLT2 blocker drugs route excess sugar out of the body through the urine and are preferred by diabetic patients that do not wish to inject themselves with insulin daily. Fournier's Gangrene restricts or stops the flow of blood to the genitals. As a result, the area of the torso around the anus, perineum, scrotum, and penis may turn black like the fingers or toes of a frostbite victim. The only known treatment for Fournier's Gangrene is surgical debridement ahead of the spreading necrosis and could include genital amputation or mutilation.
More Recent Diabetes Drug Infection Lawsuit News:
Lawyers for Fournier's Gangrene
OnderLaw, LLC is a St. Louis personal injury law firm handling serious injury and death claims across the country. Its mission is the pursuit of justice, no matter how complex the case or strenuous the effort. The Onder Law Firm has represented clients throughout the United States in pharmaceutical and medical device litigation such as Pradaxa, Lexapro and Yasmin/Yaz, where the firm's attorneys held significant leadership roles in the litigation, as well as Actos, DePuy, Risperdal and others. The Onder Law Firm has won more than $300 million in four talcum powder ovarian cancer lawsuits in St. Louis. Law firms throughout the nation often seek its experience and expertise on complex litigation.