Cases Of Fournier's Gangrene Increases From 12 to 55 In The Latest Peer Reviewed Medical Study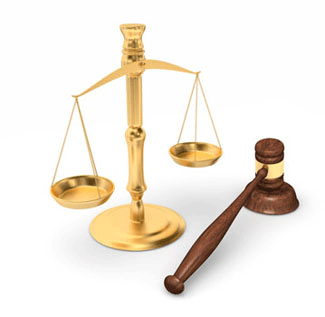 The FDA has always suspected that the original 12 cases of Fournier's gangrene were just the tip of the iceberg and that there were most likely many, many more
Monday, May 13, 2019 - A frightening new study by one of the world's most highly respected medical institutions is sending shock waves of concern throughout the diabetic community. As per earlier writings, On August 29, 2018, the U.S. Food and Drug Administration issued an alert recently that warning that SGLT2 blockers could cause Fournier's gangrene, a rare and potentially fatal condition form of necrotizing fasciitis of the genital region (perineum). The US FDA recently reported that they had discovered 12 cases of Fournier's gangrene in diabetes patients taking SGLT2 blocker drugs. Diabetes drug infection lawsusit national attorneys representing families and individuals in the United States, offer a free consultation before filing a claim.
According to the most recent issue of Newsweek magazine online, many more cases of a genital flesh-eating disease have been uncovered alarming medical experts. Newsweek reports "In the new study published in the journal Annals of Internal Medicine, the researchers looked at figures obtained by the Food and Drug Administration that showed 55 patients were diagnosed with Fournier gangrene after they had taken the drug between March 1, 2013, and January 31, 2019. The patients ranged from 33-years-old to 87, with an average age of 56. Of the total 39 were men, and 16 were women. Some developed the condition as quickly as 5 days after taking the drug, while others became sick after 49 months. All of the patients were seriously ill and required surgery. At least 25 patients needed to have surgery more than once, with one reportedly requiring 17 trips to the operating theatre."
The official list of SGLT2 diabetes drugs that have been linked to the genital flesh-eating disease are as follows: Invokana, Invokamet, Invokamet XR, Farxiga, Xigduo XR, Qtern, Jardiance, Glyxambi, Synjardy, Synjardy XR, Steglatro, Segluromet, and Steglujan. Fournier's gangrene is an extremely rapidly-spreading disease and immediate treatment with preventative debridement and broad-spectrum antibiotics is critical to control the disease. Diabetic patients taking any of the drugs above should immediately self-examine themselves for the early signs of Fournier's such as, according to Newsweek, "pain in the scrotum, penis, vulva, vagina, or anal area, as well as a fever and general feeling of sickness. The area may appear red, become gangrenous and smelly, while tissue may fall away."
Amputation of toes, feet, and lower legs is the number one fear of diabetic patients. Everyone has seen a person with painful-looking red, blistery, swollen legs and feet, open sores that look like they will never heal, and the unmistakable smell of rotting flesh. Diabetes is caused by the body's inability to regulate the amount of sugar in the blood. Diabetic drugs like Invokana are classified as SGLT2 blocker drugs as they block the amount of sugar that is absorbed by the kidneys and reroutes it to be passed through the urine. Diabetic patients taking any SGLT2 blocker drugs now have an additional medical concern as one of the side effects of SGLT2 diabetic blocker drugs is amputation of the genitals.
More Recent Diabetes Drug Infection Lawsuit News:
Lawyers for Fournier's Gangrene
OnderLaw, LLC is a St. Louis personal injury law firm handling serious injury and death claims across the country. Its mission is the pursuit of justice, no matter how complex the case or strenuous the effort. The Onder Law Firm has represented clients throughout the United States in pharmaceutical and medical device litigation such as Pradaxa, Lexapro and Yasmin/Yaz, where the firm's attorneys held significant leadership roles in the litigation, as well as Actos, DePuy, Risperdal and others. The Onder Law Firm has won more than $300 million in four talcum powder ovarian cancer lawsuits in St. Louis. Law firms throughout the nation often seek its experience and expertise on complex litigation.