World Governments Are Expressing Concern That Certain Diabetes Drugs Can Cause Fournier's Gangrene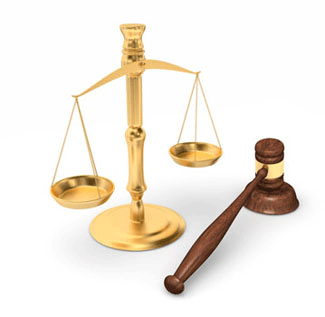 Governments around the world are requiring companies that make SGLT2 blocker diabetic drugs to add Fournier's Gangrene to the list of serious amputation risks they cause
Monday, April 15, 2019 - Fournier's gangrene is a rare and fatal condition like necrotizing fasciitis of the perineum. The US FDA recently reported that they had discovered 12 cases of Fournier's gangrene in diabetes patients taking a type of medication called SGLT2 blocker. Three more cases of necrotizing fasciitis of the genitals in diabetic patients have been reported through the media but have not officially been classified as of yet as Fournier's by the FDA. Sodium-glucose Cotransporter 2 drugs lower blood sugar by causing the kidneys diverting sugar from the body through the urine. SGLT2 blocker drugs included in the FDA's warning include canagliflozin (Invokana), dapagliflozin (Farxiga), empagliflozin (Jardiance), empagliflozin/linagliptin (Glyxambi), empagliflozin/metformin (Synjardy), dapagliflozin/metformin (Xigduo XR) according to medicinet.com. Diabetes drug infection lawyers recommend speaking to a national Fournier's gangrene attorney offering free consultation before filing a claim.
Governments around the world including the United States and India are requiring that all of these drugs update their product warning literature to include the risk of causing Fournier's gangrene. All of these drugs carry serious amputation and sudden death warnings. In addition to the 12 cases of Fournier's gangrene reported in the US, eight more have been reported to the Indian FDA, the Central Drugs Standard Control Organisation. According to Livemint.com the government of India has followed the lead of the FDA and Canada and is requiring companies to update the warning label on the class of diabetes drugs suspected of causing Fournier's gangrene genital infection.
While some companies have complied and updated their websites to include the new Fournier's gangrene warning, others have been less than forthcoming and instead focus on other more readily occurring side effects. Take Invokana for example. Invokana is the brand name for Canagliflozin used to treat type 2 diabetes, a member of the drug class? called SGLT2 inhibitors and is manufactured and marketed by Janssen Pharmaceuticals. Canagliflozin has been known to cause a condition called Ketoacidosis which can lead to death. Ketoacidosis occurs when the blood becomes too acidic caused by insufficient insulin. The Mayo Clinic reports that diabetic patients taking Canagliflozin should watch for and seek medical treatment if they experience the early signs of Ketoacidosis which include "thirst, frequent urination, nausea, abdominal pain, weakness, fruity-scented breath, and confusion. Hospital treatment to replace fluids and electrolytes and provide insulin therapy may be needed." In addition, the Invokana web site highlights the very real amputation risks Canagliflozin has been known to cause. "Invokana may increase your risk of lower-limb amputations. Amputations mainly involve removal of the toe or part of the foot; however, amputations involving the leg, below and above the knee, have also occurred." Other adverse side effects of Canagliflozin reported in Wikipedia include " vaginal yeast infections, nausea, constipation, and urinary tract infections. Serious side effects may include low blood sugar, leg amputation, kidney problems, high blood potassium, and low blood pressure."
More Recent Diabetes Drug Infection Lawsuit News:
Lawyers for Fournier's Gangrene
OnderLaw, LLC is a St. Louis personal injury law firm handling serious injury and death claims across the country. Its mission is the pursuit of justice, no matter how complex the case or strenuous the effort. The Onder Law Firm has represented clients throughout the United States in pharmaceutical and medical device litigation such as Pradaxa, Lexapro and Yasmin/Yaz, where the firm's attorneys held significant leadership roles in the litigation, as well as Actos, DePuy, Risperdal and others. The Onder Law Firm has won more than $300 million in four talcum powder ovarian cancer lawsuits in St. Louis. Law firms throughout the nation often seek its experience and expertise on complex litigation.