Fournier's Gangrene Can Develop In Elderly Nursing Home Patients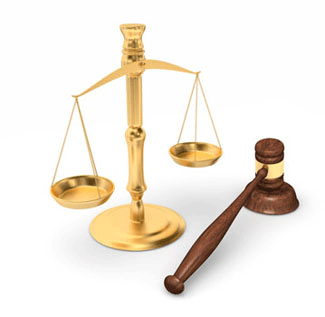 Nursing home staff are urged to monitor their diabetic clients for signs of Fournier's Gangrene and to help them seek immediate medical attention
Friday, August 23, 2019 - Fournier's Gangrene is a form of necrotizing fasciitis better known as the flesh-eating disease that affects the genital area in elderly diabetic men and women. The disease can necessitate the amputation of all or part of the genitals making it one of the most frightening medical conditions. Diabetic men and women under nursing home care may be at the greatest risk as nursing homes are notorious for failing to pay close attention to their patient's prescription medications. Fournier's Gangrene will rapidly spread if misdiagnosed and left untreated. An elderly Florida diabetic nursing home patient recently died from necrotizing fasciitis of the genitals thought to be Fournier's Gangrene. Those taking a type of diabetes medication called an SGLT2 blocker are at the greatest risk. Diabetes drug infection lawsuits represented by top national attorneys with vast experience handling medical litigation and offer a free consultation with no obligation to file a claim.
Diabetic patients that take SGLT2 blocker drugs need to be on the alert because they are at risk of developing a form of necrotizing fasciitis that could result in a form of the flesh-eating disease affecting their genitals according to the U.S. Food and Drug Administration (FDA). The FDA warns that people taking sodium-glucose cotransporter-2 (SGLT2) inhibitors for their type 2 diabetes need watch for the symptoms that they have developed Fournier's Gangrene, a form of necrotizing fasciitis. SGLT2 drugs cause the kidneys to remove sugar from the blood and pass it as urine. SGLT2 blocker drugs that the FDA has linked to Fournier's Gangrene are canagliflozin also known by the brand name Invokana, dapagliflozin (Farxiga), empagliflozin (Jardiance), and ertugliflozin (Steglatro). These four drugs account for the bulk of diabetic drug sales and while patients should continue to take the drug they should also contact their doctor to have a physical checkup. Those that discontinue their diabetes medication without the permission of their doctor risk blindness, nerve and kidney damage, and heart disease.
Invokana (canagliflozin) can help reduce the risk of heart attack, stroke, and cardiovascular death, however, the drug carries some ungodly side effects. According to their website, Invokana patients could be forced to undergo leg amputation as a result of Invokana causing tissue death. "Invokana may increase your risk of lower-limb amputations. Amputations mainly involve removal of the toe or part of the foot; however, amputations involving the leg, below and above the knee, have also occurred. Some people had more than one amputation, some on both sides of the body."
The Invokana web site also warns that their patients taking Invokana, Invokamet, or Invokamet XR may develop Fournier's Gangrene. The company describes the condition as "a rare but serious bacterial infection that destroys the tissue under the skin (necrotizing fasciitis) in the area between and around the anus and genitals (perineum). Necrotizing fasciitis of the perineum has happened in women and men." Individuals taking Invokana should seek medical attention if they start to feel week or have pain or tenderness, swelling, or redness of the skin around the genitals.
More Recent Diabetes Drug Infection Lawsuit News:
Lawyers for Fournier's Gangrene
OnderLaw, LLC is a St. Louis personal injury law firm handling serious injury and death claims across the country. Its mission is the pursuit of justice, no matter how complex the case or strenuous the effort. The Onder Law Firm has represented clients throughout the United States in pharmaceutical and medical device litigation such as Pradaxa, Lexapro and Yasmin/Yaz, where the firm's attorneys held significant leadership roles in the litigation, as well as Actos, DePuy, Risperdal and others. The Onder Law Firm has won more than $300 million in four talcum powder ovarian cancer lawsuits in St. Louis. Law firms throughout the nation often seek its experience and expertise on complex litigation.