Fournier's Gangrene Frequently Asked Questions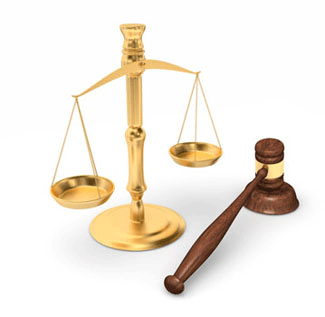 Diabetic patients are at risk of developing Fournier's Gangrene and want answers to their most basic questions
Wednesday, January 23, 2019 - Hindawi is an online medical journal specializing in reporting unusual cases in medical treatments. The journal recently reported on a case of Fournier's Gangrene where a patient was admitted to a hospital in Greece. The doctor's essay was entitled "Successful Treatment of a Severe Case of Fournier's Gangrene" and commented on the general aspects of the patient's successful treatment. The patient made a full recovery after a two-month hospital stay.
Fournier's Gangrene is an extremely urgent condition with a mortality rate ranging from 15-50%. Fournier's affects people of all ages however the highest percentage of people with the disease range in age from 50-65 and are diabetic. Most people with Fourniers are men with initial symptoms of high fever and severe perineal pain. Fournier's patients usually present with an abscessed infection and tissue necrosis in the perineal region and swelling up to the abdominal wall. Fournier's Gangrene doctors consider the disease an acute surgical emergency. The first step in treating the condition includes opening the affected area so that the infection can drain and cut away any dead tissue. The patient is then to be given broad-spectrum antibiotics. Attorneys for diabetes drug infection lawsuits believe consumers who have developed the rare condition known as Fournier's gangrene may be eligible for significant compensation for the pain, suffering, medical expenses, and damage caused by diabetes drugs.
Fournier's Gangrene is not a contagious disease. The organisms that cause Fournier's entered through a break in the skin and live in the intestinal tract. Another person asked whether or not Fournier's Gangrene is curable. Although Fournier's Gangrene can have a mortality rate as high as 50%, doctors have successfully treated cases of Fournier's Gangrene with the procedures listed above. Early indications of Fourniers are redness or swelling of the scrotum or perineal region accompanied by extreme pain and a high fever. Fournier's Gangrene tissue death produces a foul-smelling discharge from the infected region.
Recently the FDA identified 12 cases of Fournier's Gangrene and linked them to diabetic patients taking a class of diabetic drugs known as SGLT2 blockers. SGLT2 blockers block the kidneys from processing excess sugar back into the bloodstream and instead re-route it to be discharged directly in the urine. The FDA issued a warning that diabetic patients taking canagliflozin (Invokana), dapagliflozin (Farxiga), empagliflozin (Jardiance), empagliflozin/linagliptin (Glyxambi), empagliflozin/metformin (Synjardy), and dapagliflozin/metformin (Xigduo XR), are at an elevated risk of developing Fournier's Gangrene. If such is the case, thousands of diabetic patients could be at risk of developing the deadly genital flesh-eating disease.
More Recent Diabetes Drug Infection Lawsuit News:
Lawyers for Fournier's Gangrene
OnderLaw, LLC is a St. Louis personal injury law firm handling serious injury and death claims across the country. Its mission is the pursuit of justice, no matter how complex the case or strenuous the effort. The Onder Law Firm has represented clients throughout the United States in pharmaceutical and medical device litigation such as Pradaxa, Lexapro and Yasmin/Yaz, where the firm's attorneys held significant leadership roles in the litigation, as well as Actos, DePuy, Risperdal and others. The Onder Law Firm has won more than $300 million in four talcum powder ovarian cancer lawsuits in St. Louis. Law firms throughout the nation often seek its experience and expertise on complex litigation.