Recent FDA Warning Alerts Diabetes Patients To Watch For Signs of Genital Flesh-Eating Disease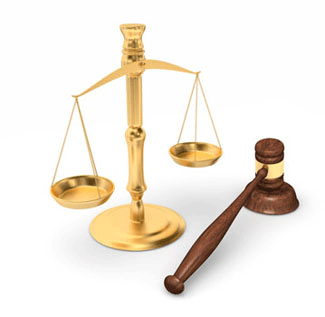 Once again drugs that treat a deadly disease may have been rushed to market by pharmaceutical companies fighting to compete and now thousands of diabetes patients may be at risk to develop the painful genital mutilating condition
Wednesday, November 21, 2018 - As each generation of drugs become more advanced and effective in treating the underlying disease such as cancer or diabetes, life-threatening side effects seem to increase just as rapidly. It seems that no sooner does a drug company announce a breakthrough in a drug's effectiveness that patients taking the drug register more complaints to the FDA of serious, unadvertised side effects, such as diabetes drug infections.
Along these lines, a scary new side effect has been uncovered and an official US government warning issued for anti-diabetes drug Invokana. Recently, on August 30, 2018, the FDA warned that taking Invokana can lead to developing Fournier's gangrene, a deadly and dreaded flesh-eating disease. The FDA announced 12 known cases and one death from necrotizing fasciitis in diabetes patients that were on the drug. "Based on new data from two large clinical trials, the U.S. Food and Drug Administration (FDA) has concluded that the type 2 diabetes medicine canagliflozin (Invokana, Invokamet, Invokamet XR) causes an increased risk of leg and foot amputations. We are requiring new warnings, including our most prominent Boxed Warning, to be added to the canagliflozin drug labels to describe this risk." The FDA thinks that many more cases may be announced in the months to come as more and more doctors and patients become aware of the connection between diabetes drugs and the flesh-eating bacteria. Fournier's gangrene and necrotizing fasciitis affect the genital region and can require disfiguring surgery and genital amputation.
Some cancer and diabetes drugs are so potent that they have the potential to cause serious injury and death in and of themselves, and must be dispensed through specialty pharmacists. A specialty pharmacy must carry a special license and with it the responsibility to make sure the patient knows not to abuse the drug and to take it exactly as instructed. Diabetes drugs are a multi-billion dollar business and there are several market leaders competing for the business. Pharmaceutical and medical device companies Johnson & Johnson, AstraZeneca, and Eli Lilly manufacture the anti-diabetes drugs Invokana, Farxiga, and Jardiance respectively, all of which have been linked to the genital flesh-eating disease and thus are the subject of the FDA's warning. "FDA Drug Safety Communication: FDA confirms increased risk of leg and foot amputations with the diabetes medicine canagliflozin (Invokana, Invokamet, Invokamet XR)," according to the FDA's website.
While the thought of genital amputation can be frightening, patients must not stop taking their diabetes drug. In order to identify Fournier's gangrene early on and treat it effectively, patients are urged to see their doctor immediately if they experience pain or tenderness, sores or ulcers, or infections in the legs or feet.
More Recent Diabetes Drug Infection Lawsuit News:
Lawyers for Fournier's Gangrene
OnderLaw, LLC is a St. Louis personal injury law firm handling serious injury and death claims across the country. Its mission is the pursuit of justice, no matter how complex the case or strenuous the effort. The Onder Law Firm has represented clients throughout the United States in pharmaceutical and medical device litigation such as Pradaxa, Lexapro and Yasmin/Yaz, where the firm's attorneys held significant leadership roles in the litigation, as well as Actos, DePuy, Risperdal and others. The Onder Law Firm has won more than $300 million in four talcum powder ovarian cancer lawsuits in St. Louis. Law firms throughout the nation often seek its experience and expertise on complex litigation.