Diabetic Drug Companies Fail To Adequately Warn Patients of The Dangers of Developing Fournier's Gangrene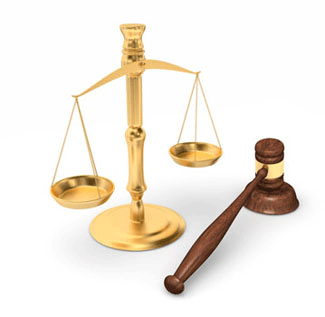 The severity of the symptoms of Fournier's Gangrene demands drug companies to do more to warn their patients
Wednesday, July 15, 2020 - Fournier's Gangrene is an odd type of disease. On the one hand, the disease by all estimates is rare, and most people may need not give it a second thought. The FDA has only disclosed only 55 cases of the disease reported to them in more than a decade. All of those affected were diabetic patients taking SGLT2 blocker drugs to control their blood sugar level. It is suspected that the disease may affect diabetic senior citizens and the elderly in nursing homes. Fournier's Gangrene is so rare that diabetic drugs like Invokana, Invokamet, Jardiance, Xigduo XR and others, might be excused for not stressing a patient's Fournier's Gangrene possibility in bold warning letters. Nevertheless, if a patient is not adequately warned and develops Fournier's Gangrene, the disease's symptoms are so severe that, other than being eaten alive by a wild animal, one could not imagine a more gruesome fate. What man's jaw would not drop if their diabetes physician prescribing Invokana told him that if he takes this drug his testicles and penis may develop the flesh-eating disease and have to have them amputated? Fournier Gangrene flesh eating infection attorneys offer a free no obligation consultation before filing a lawsuit claim.
One man who suffered from Fornier's Gangrene recently filed a lawsuit claiming that the diabetes medication Farxiga caused him to develop the condition and that the drug company had an obligation to warn him. About a month ago, AboutLawsuits.com reported that "a Georgia man suffered a life-threatening, flesh-eating infection on his groin, known as Fournier's Gangrene, which he alleges was caused by side effects of the diabetes drug Farxiga." Diabetic patient Jon Paul Morgan was taken to his local hospital and placed in intensive care after developing redness, swelling, and pain in the genital region. Mr. Morgan was taking Farixa to try and manage his type 2 diabetes, to lose weight, and also to control his blood pressure. Morgan underwent debridement surgery to cut away the rapidly-spreading necrotizing flesh around his genitals, placed on intravenous antibiotics, and drainage tubes were inserted in the infected area, according to About Lawsuits.
Farxiga.com describes their medication as, "a prescription medicine used in adults with type 2 diabetes to improve blood sugar control along with diet and exercise, and to reduce the risk of hospitalization for heart failure in patients with known cardiovascular (CV) disease or multiple CV risk factors. It is used in adults with heart failure (when the heart is weak and cannot pump enough blood to the rest of your body) to reduce the risk of CV death and hospitalization for heart failure." The website warns the patient to expect any number of side effects such as ketoacidosis, urinary tract infections, low blood sugar (hypoglycemia), but fails to mention Fournier's Gangrene directly. Instead, the company warns, "Bacterial infections under the skin of the genitals and areas around them. Rare but serious infections that cause severe tissue damage under the skin of the genitals and areas around them have happened with FARXIGA. This infection has happened in women and men and may lead to hospitalization, surgeries, and death. Seek medical attention immediately if you have a fever or you are feeling very weak, tired or uncomfortable and you also develop any pain or tenderness, swelling, or redness of the skin in the genitals and areas around them, a description very much like describing Fournier's Gangrene.
More Recent Diabetes Drug Infection Lawsuit News:
Lawyers for Fournier's Gangrene
OnderLaw, LLC is a St. Louis personal injury law firm handling serious injury and death claims across the country. Its mission is the pursuit of justice, no matter how complex the case or strenuous the effort. The Onder Law Firm has represented clients throughout the United States in pharmaceutical and medical device litigation such as Pradaxa, Lexapro and Yasmin/Yaz, where the firm's attorneys held significant leadership roles in the litigation, as well as Actos, DePuy, Risperdal and others. The Onder Law Firm has won more than $300 million in four talcum powder ovarian cancer lawsuits in St. Louis. Law firms throughout the nation often seek its experience and expertise on complex litigation.