Fournier's Gangrene More Likely Than Nursing Home Neglect In Patient's Death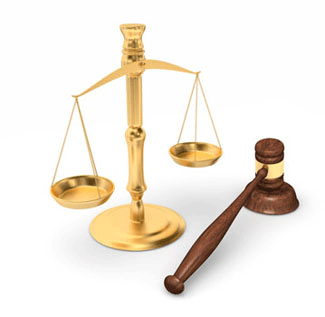 Family members of the deceased say the patient was taking diabetic medication and in failing health before being admitted to the nursing home
Thursday, April 9, 2020 - Nursing homes make an easy target when an elderly patient dies from what appears at first glance to be caregiver neglect. A Florida nursing home may be getting the short end of the stick in a lawsuit alleging that one of their patients, a diabetic taking medication, died from a mysterious genital flesh-eating condition. York Spratling, a retired military veteran in his 80's, and resident of Consulate Health Care in Jacksonville was taken to a local Florida hospital, admitted, and died soon after being treated for necrotizing fasciitis of the genitals. The nursing home is being accused of failing to attend to Mr. Spratling's condition, and it was only when the stench of rotting flesh became unbearable causing other nursing home patients to complain that the nursing home staff decided to take Mr. Spratling to the local hospital emergency room. After Spratling's death, the deceased loved ones immediately accused the company of neglecting to properly attend to Mr. Spratling's needs to be washed and treated for his infection and ultimately be immediately taken for emergency room treatment after failing to examine the patient's genitals to see that the flesh-eating disease had set in. There is a good chance that Mr. Spratling's condition occurred spontaneously, however, and there was nothing that could have been done to treat him short of taking him to the hospital, amputating his genitals, and treating his infection with intravenous antibiotics which the nursing home did. Fournier gangrene attorneys are helping families nationwide and offer a free consultation with no obligation to file a claim.
According to the Christian Pundit.com, "Spratling's family said he suffered from diabetes but remained active in his later years, although they never expected his health to decline so quickly. Everything was about to fall off, it was so rotten, said Spratling's brother, Obie." Fournier's Gangrene is rapidly-spreading necrosis of the genitals that have been linked by the US Food and Drug Administration (FDA) to 55 elderly diabetic patients that take SGLT2 sodium-glucose blocker drugs.
Spratling's surviving family members have filed suit against Consulate Health Care Nursing Home (AHCA) alleging their loved one was abused resulting in his death. "Investigators later concluded the man's death was "due to inadequate supervision and medical neglect," The Naples Daily News reported." According to the local newspaper, AHCA has been cited three times in 2017 for "not have "enough nurses to properly care for residents, including showering them." Spratling died in December 2018. Diabetic nursing home patients taking powerful medications for their condition such as Invokana must have their genitals washed and dried thoroughly on a regular schedule. Spratling's family members claim that the nursing home neglected to wash him but the nursing home staff countered by saying that he refused to be bathed.
Family members stated that Spratling was in failing health before being taken to AHCA to live. According to Naples Daily News: "Derwin Spratling said his uncle's health was declining, and he could no longer live alone. It didn't just happen overnight, but it was quicker than you could imagine, he said. On Feb. 24, 2017, less than three months after he arrived at the nursing home, York Spratling was admitted into the emergency room, where doctors discovered and removed the dead tissue from his infected genitals.
More Recent Diabetes Drug Infection Lawsuit News:
Lawyers for Fournier's Gangrene
OnderLaw, LLC is a St. Louis personal injury law firm handling serious injury and death claims across the country. Its mission is the pursuit of justice, no matter how complex the case or strenuous the effort. The Onder Law Firm has represented clients throughout the United States in pharmaceutical and medical device litigation such as Pradaxa, Lexapro and Yasmin/Yaz, where the firm's attorneys held significant leadership roles in the litigation, as well as Actos, DePuy, Risperdal and others. The Onder Law Firm has won more than $300 million in four talcum powder ovarian cancer lawsuits in St. Louis. Law firms throughout the nation often seek its experience and expertise on complex litigation.