Diabetes Drugs Must Include Fournier's Gangrene Warning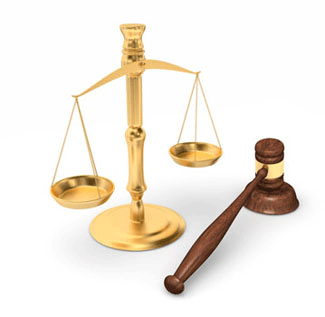 Several anti-diabetes drugs identified by the FDA must now warn patients about the possibility of developing the genital flesh-eating disease.
Friday, January 18, 2019 - Diabetes drugs regulate a diabetic's blood sugar level by bypassing the kidneys and excreting excess sugar through the urine. A recent shocking article published by Bloomberg confirms what many people have been fearing. Certain widely prescribed diabetes drugs can cause Fournier's Gangrene, a form of necrotizing fasciitis or flesh-eating disease that affects a person's genital area. According to Bloomberg, of the 12 people that have contracted Fournier's Gangrene in the period between 2013 and the present, seven were men and five were women, all of whom were forced to undergo surgeries on the genital area and amputation. Though rare, such an outbreak of the disease has caused much public consternation. The elderly in nursing homes are often taking diabetic medication. In addition to the 12 Fournier's cases identified by the FDA an Indian man recently died in a British hospital from what is suspected to be Fournier's gangrene due to an infected catheter inserted into the man's penis. Another case is that of an 84-year old diabetic, a military veteran under the care of a Florida nursing home who died from necrotizing fasciitis suspected to be Fournier's gangrene. National diabetes drug infection attorneys can answer questions in regards to Fournier necrotizing fasciitis and side effects lawsuits.
The FDA recently identified a handful of specific drugs that experts say cause Fournier's gangrene. The FDA warned that Johnson & Johnson's Invokana, AstraZeneca Plc's Farxiga and Eli Lilly & Co.'s Jardiance all contribute to a patient developing Fournier's Gangrene. Each of these companies has been forced to add Fournier's Gangrene warnings to their packaging and other materials
While AstraZeneca's Farxiga is yet to update their product literature to reflect the FDA's warning Johnson & Johnson's diabetes drug Invokana now warns that "Reports of necrotizing fasciitis of the perineum (Fournier's gangrene), a rare but serious and life-threatening necrotizing infection requiring urgent surgical intervention, have been identified in postmarketing surveillance in patients with diabetes mellitus receiving SGLT2 inhibitors, including INVOKANA. Cases have been reported in both females and males. Serious outcomes have included hospitalization, multiple surgeries, and death." The other popular brand of diabetes drug, Jardiance made by Eli Lilly now states on its website, "Necrotizing fasciitis. A rare but serious bacterial infection that causes damage to the tissue under the skin in the area between and around your anus and genitals (perineum). This bacterial infection has happened in women and men who take JARDIANCE and may lead to hospitalization, multiple surgeries, and death. Seek medical attention immediately if you have a fever or are feeling very weak, tired or uncomfortable (malaise), and you develop any of the following symptoms in the area between and around your anus and genitals: pain or tenderness, swelling, and redness of skin (erythema)."
Even though Fournier's Gangrene can be a frightening side effect of these drugs, it must be stressed that no one should stop taking their diabetes medication unless so-directed by their diabetes physician.
More Recent Diabetes Drug Infection Lawsuit News:
Lawyers for Fournier's Gangrene
OnderLaw, LLC is a St. Louis personal injury law firm handling serious injury and death claims across the country. Its mission is the pursuit of justice, no matter how complex the case or strenuous the effort. The Onder Law Firm has represented clients throughout the United States in pharmaceutical and medical device litigation such as Pradaxa, Lexapro and Yasmin/Yaz, where the firm's attorneys held significant leadership roles in the litigation, as well as Actos, DePuy, Risperdal and others. The Onder Law Firm has won more than $300 million in four talcum powder ovarian cancer lawsuits in St. Louis. Law firms throughout the nation often seek its experience and expertise on complex litigation.