Most Doctors Remain Unaware of Fournier's Gangrene and May Misdiagnose Patients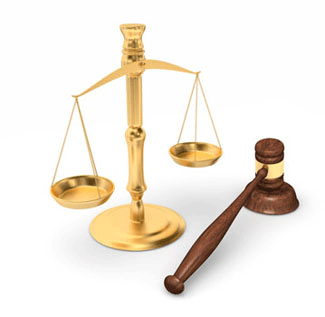 Fournier's gangrene is a rare yet nearly always fatal variation of necrotizing fasciitis, caused by taking a certain class of diabetes medication and affecting the patient's genitals
Friday, April 19, 2019 - Johnson & Johnson has its hand in many different businesses such as cosmetics, medical devices, and pharmaceuticals and has serious legal problems in each. It has been all over the news that JNJ's iconic brand of cosmetic, Johnson's Baby Powder, has been on the short side of jury verdicts and awards to plaintiffs totaling in the billions of dollars due to the company's talc supply allegedly being contaminated with asbestos and contributing to developing ovarian cancer and mesothelioma. The medical devices group has been the subject of thousands of lawsuits including the Ethicon Physiomesh hernia repair device as well as the company's line of pelvic mesh devices. The company's DePuy Synthes division is being held accountable for its negligence in bringing the DePuy Knee Replacement System to market and lawsuits are being filed accordingly. To date over 10,000 lawsuits have been filed against various components that make up Johnson & Johnson. Now another front in litigation against the company is opening up as individuals or the estates of those that died are filing claims alleging that diabetes drug Invokana led to developing Fournier's gangrene a form of necrotizing fasciitis of the perineum (genitals). Necrotizing fasciitis lawyers can help answer questions in regards to Fournier's Gangrene lawsuit claims.
The Democrat and Chronicle report in a recent article entitled "Lawsuit claims Johnson & Johnson misled public about diabetes drug that killed New Yorker" that Johnson & Johnson failed to warn doctors and patients about the risks of taking Invokana. The deceased Giacomo Lo Re from New York entered the hospital complaining of "fever, diarrhea, vomiting, chills, and headache, as well as worsening pain, that led to a (mis) diagnosis of urinary stones connected to diabetes." The victim's son stated in a video that his father was in good shape and took very good care of himself however was a diabetic taking a type of SGLT2 blocker called Invokana, made by Janssen Pharmaceuticals, a subsidiary of Johnson & Johnson. Recently the US Food and Drug Administration warned that Invokana and other SGLT2 blockers could be linked to 12 cases of Fournier's Gangrene, a flesh-eating disease of the genitals which, according to his son, Mr. Lo Re exhibited all the symptoms of but was misdiagnosed.
The victim first started feeling unwell about one month after starting to take Invokana and his condition rapidly deteriorated until his death shortly thereafter. The victim first reported symptoms of Fournier's gangrene but his doctor failed to make the connection. According to the Chronicle, the patient reported "mild discomfort while urinating and genital skin irritation didn't raise serious red flags for his primary care physician, Dr. Sylvia Park. She recommended some basic anti-itch skin creams and a follow-up visit in three months." His condition rapidly deteriorated leading to his death. The lawsuit filed against Johnson & Johnson alleges that the patient developed Fournier's Gangrene leading to Sepsis, the official cause of death.
More Recent Diabetes Drug Infection Lawsuit News:
Lawyers for Fournier's Gangrene
OnderLaw, LLC is a St. Louis personal injury law firm handling serious injury and death claims across the country. Its mission is the pursuit of justice, no matter how complex the case or strenuous the effort. The Onder Law Firm has represented clients throughout the United States in pharmaceutical and medical device litigation such as Pradaxa, Lexapro and Yasmin/Yaz, where the firm's attorneys held significant leadership roles in the litigation, as well as Actos, DePuy, Risperdal and others. The Onder Law Firm has won more than $300 million in four talcum powder ovarian cancer lawsuits in St. Louis. Law firms throughout the nation often seek its experience and expertise on complex litigation.