Florida Nursing Home Death May Have Been From Fournier's Gangrene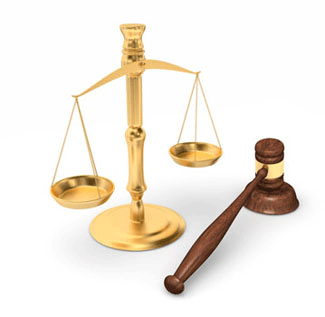 A Florida nursing home patient died recently from necrotizing fasciitis that required genital amputation leading to death
Thursday, August 1, 2019 - Experts are asking if there are enough cases of Fournier's Gangrene being reported to warrant a patient stops taking their diabetes medication, and the answer is definitely no. Fournier's Gangrene is the worst type of necrotizing fasciitis imaginable, one in which the flesh-eating disease consumes the genital area starting in the perineum and spreading to the penis or vagina. Fournier's Gangrene is extremely painful as you might imagine, and will spread to the abdomen and chest, legs and thighs. Most patients require genital amputation or mutilation in order to save their lives. Thankfully, there have been fewer than 100 cases of Fournier's Gangrene reported to the US Food and Drug Administration so the disease, as grotesque as it is, is fairly uncommon, however, there may be many more cases of Fourniers that go unreported or are mistaken as the common flesh-eating disease. Most victims of the more common forms of necrotizing fasciitis face leg or arm amputation to stop the spread of the infection. Elderly diabetic nursing home patients in warm climates such as Florida would appear to be at the greatest risk of developing Fournier's and nursing home staffs do not have the greatest reputation for diligently caring for their elderly patients, monitoring their medications, and seeing to it that they are comfortable. Diabetes drug infection lawsuits represented by top national attorneys helping American families harmed by necrotizing fasciitis from diabetes drugs to seek compensation for damage caused and offer a free no obligation consultation before filing a lawsuit claim.
For example, in 2018, a Florida nursing home patient and military veteran died from contracting what health authorities believe was necrotizing fasciitis of the genitals. 84-year-old York Spratling was a diabetic patient taking SGLT2 blocker medication and living at the Consulate Health Care Nursing Home (AHCA) in Jacksonville Florida. Attendants at the nursing home waited until they could no longer tolerate the smell of rotting flesh coming from his room to examine Mr. Spratling to see what was wrong or that he was taking his diabetic mediations properly and by that time it was too late. Spratling was rushed to the hospital where doctors amputated his genitals. Fournier's Gangrene has not been ruled out as the potential cause of the man's death that has been tentatively ruled as sepsis. Very few physicians are aware of Fournier's Gangrene as this case illustrated. According to Foxnews.com, "The doctor "said he had never seen anything like that before, especially in this day and age, Derwin Spratling, the veteran's nephew, told the Naples paper. It really freaked us out." Doctors attempted genital amputation and debridement of dead tissue however Spratling passed away shortly after surgery.
The plaintiff's surviving family members have filed suit against Consulate Health Care Nursing Home claiming that their father was abused and uncared resulting in his death. "Investigators later concluded the man's death was "due to inadequate supervision and medical neglect," The Naples Daily News reported." According to the local newspaper, AHCA has been cited three times in 2017 for "not have "enough nurses to properly care for residents, including showering them." Spratling died in December 2018.
The surviving member of the Spratling family's lawsuit contends that the AHCA nursing home never washed him and let him rot (literally) in bed. It is unclear why family members who enrolled Spratling in the nursing home did not check up on him occasionally to ensure that he was being well cared for.
More Recent Diabetes Drug Infection Lawsuit News:
Lawyers for Fournier's Gangrene
OnderLaw, LLC is a St. Louis personal injury law firm handling serious injury and death claims across the country. Its mission is the pursuit of justice, no matter how complex the case or strenuous the effort. The Onder Law Firm has represented clients throughout the United States in pharmaceutical and medical device litigation such as Pradaxa, Lexapro and Yasmin/Yaz, where the firm's attorneys held significant leadership roles in the litigation, as well as Actos, DePuy, Risperdal and others. The Onder Law Firm has won more than $300 million in four talcum powder ovarian cancer lawsuits in St. Louis. Law firms throughout the nation often seek its experience and expertise on complex litigation.