Patient's Fournier's Gangrene Can Be Mistaken For Ordinary Nursing Home Neglect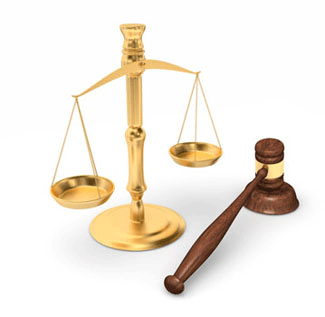 Elderly diabetic patients may be at risk of developing the genital flesh-eating disease known as Fournier's Gangrene
Thursday, March 5, 2020 - The Annals of Internal Medicine has addressed a condition known as Fournier's Gangrene, a sister disease of the deadly and frightening flesh-eating disease necrotizing fasciitis. The difference between the two conditions is that Fournier's Gangrene is identified as starting in the perineum region of the body, that place between a male's anus and scrotum or between the anus and vulva in women. With Fournier's Gangrene, the flesh of the scrotum and penis become blackened by dead tissue requiring amputation or disfigurement to try and stay ahead of the fast-spreading condition. The bacteria that cause the disease can enter the body through any break in the skin or a rash which is common in elderly men that do not wash or fail to dry the area thoroughly after showering.
Fournier's Gangrene affects elderly people that are taking a diabetic medication called SGLT2 blockers to reroute sugar out of the body through the urine.
Very little is known about the disease that was most recently brought to light when the Food and Drug Administration (FDA) found 55 cases of Fournier's Gangrene in a study of the years 2013 to 2019, all of which were linked to the diabetes drug Invokana or several other sodium-glucose blocker drugs. The Annals of Internal Medicine (AIM) described the FDA assessment as identifying patients aged 33-87, and mostly male although 16 were female. Fournier's Gangrene began immediately with some and others took up to 4 years for the condition to develop. AIM concluded that Fournier's Gangrene " is a newly identified safety concern in patients receiving SGLT2 inhibitors. Physicians prescribing these agents should be aware of this possible complication and have a high index of suspicion to recognize it in its early stages." Physicians are not the only people that should be concerned about Fournier's Gangrene as an elderly nursing home patient taking sodium-glucose blocker drugs are at great risk due to having a weakened immune system and not being properly hygienically cared for as is often the case in the for-profit nursing home environment.
Most cases of Fournier's Gangrene go undiagnosed as such because so few doctors know that the condition exists therefore the number of infected patients could be many times more. A recent comprehensive study conducted by Florida news agency Naples News found that 54 Florida nursing home patients have died in the last decade under circumstances that may be considered negligence, some of which resemble Fournier's Gangrene. The most notorious was 84-year-old Derwin Spratling, a diabetic patient that was brought to a Florida emergency room only when the stench from the rotting flesh of his scrotum and penis could no longer be tolerated by the nursing home staff and others. Nursing home neglect contributed to his death which was preceded by painful genital amputation. Another case that could have been diagnosed as Fournier's Gangrene is that of Bernice Trim, 88 who lived at the Avalon Healthcare Center in Lake City, Florida in 2013. Ms. Trim's condition was determined to be "severe pressure sores that became infected and the skin on her buttocks was coming off. The hospital nurse's notes said Trim had "a lot of bruising" and "very poor hygiene." DCF said it was evident that she had not been kept clean and dry at the facility. The hospital took cultures showing Trim had MRSA and her wounds were infected with E Coli and P. mirabilis bacteria. Trim died two days later."
More Recent Diabetes Drug Infection Lawsuit News:
Lawyers for Fournier's Gangrene
OnderLaw, LLC is a St. Louis personal injury law firm handling serious injury and death claims across the country. Its mission is the pursuit of justice, no matter how complex the case or strenuous the effort. The Onder Law Firm has represented clients throughout the United States in pharmaceutical and medical device litigation such as Pradaxa, Lexapro and Yasmin/Yaz, where the firm's attorneys held significant leadership roles in the litigation, as well as Actos, DePuy, Risperdal and others. The Onder Law Firm has won more than $300 million in four talcum powder ovarian cancer lawsuits in St. Louis. Law firms throughout the nation often seek its experience and expertise on complex litigation.