A High Profile Fournier's Gangrene Victim May Serve To Increase Public Awareness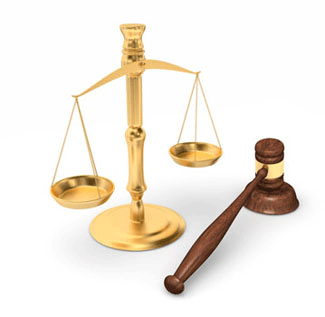 Diabetic patients are at risk for developing the flesh-eating disease of the genitals called Fournier's Gangrene, and it may not be as rare as drug makers would like us to believe
Thursday, June 25, 2020 - The old saying that every cloud has a silver lining may be truthful in the case of convicted rapist Harvey Weinstein. The disgraced movie mogul is currently serving time for raping eight women and forcing countless others to unwillingly perform various sex acts presumably in exchange for being considered for lucrative movie acting roles. According to Page Six.com, "The 67-year-old accused rapist and former powerhouse Hollywood producer suffers from Type 2 diabetes, and other health problems that have been in free-fall since his arrest, sources said." Other reports indicate Weinstein was on SGLT2 sodium-glucose blocker drugs to moderate his blood sugar levels and suffered from Fournier's Gangrene, a rare and very deadly form of necrotizing fasciitis or flesh-eating disease of the genitals. Women who were sexually assaulted gave graphic testimony of their ordeal telling reporters that Weinstein's genitals had been mutilated, his testicles removed and his penis looked like a vagina. The UK's Sun reports "Multiple victims have spoken of Weinstein's "deformed" genitals during his explosive rape trial in New York earlier this year. Actress Jessica Mann, 34, wondered if Weinstein was "intersex" after the creepy former movie mogul forced her into oral sex and raped her in 2013. She described the disgraced movie maker as having no testicles and "appears to have a vagina." So much for the clouds.
Weinstein is by far the highest-profile victim of Fournier's Gangrene to become publicized and will no doubt raise awareness of the disease among doctors and patients. Fournier's Gangrene is thought to be a rare disease but is probably not as rare as people believe. Senior male diabetics with a weakened immune system from taking diabetic drugs instead of daily insulin injections are the most susceptible to Fournier's Gangrene according to the US Food and Drug Administration which a few years ago found 55 cases of Fournier's Gangrene reported to their MAUDE anomalous online public drug reporting system. When the FDA became aware of the link between diabetic drugs and Fournier's Gangrene, USA Today wrote: "The FDA identified 55 cases of Fournier gangrene from patients taking SGLT2 inhibitors between March 2013 and January 2019. All of the patients - 39 men and 16 women, ages 33 to 87 - became "severely ill," the study found. All had surgery to remove the gangrened tissue. Three died."
That number may grossly underestimate the number of people with Fournier's Gangrene as an unknown number of cases could be occurring in senior citizen nursing homes with a high diabetic population and misreported as nursing home neglect. The Fournier's Gangrene publicity surrounding Harvey Weinstein will hopefully make health care workers that are trusted to care for the critical everyday needs of senior diabetic patients a more urgent priority. You should consult with an attorney if you or a loved one have taken diabetic drugs like Invokana and suffer from Fournier's Gangrene.
More Recent Diabetes Drug Infection Lawsuit News:
Lawyers for Fournier's Gangrene
OnderLaw, LLC is a St. Louis personal injury law firm handling serious injury and death claims across the country. Its mission is the pursuit of justice, no matter how complex the case or strenuous the effort. The Onder Law Firm has represented clients throughout the United States in pharmaceutical and medical device litigation such as Pradaxa, Lexapro and Yasmin/Yaz, where the firm's attorneys held significant leadership roles in the litigation, as well as Actos, DePuy, Risperdal and others. The Onder Law Firm has won more than $300 million in four talcum powder ovarian cancer lawsuits in St. Louis. Law firms throughout the nation often seek its experience and expertise on complex litigation.