Diabetes Drugs May Cause Flesh-Eating Disease Affecting The Genitals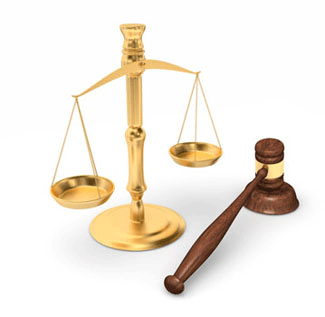 Twelve diabetes patients have developed Fournier's gangrene, a form of necrotizing fasciitis, from a taking certain anti-diabetes drug
Thursday, November 1, 2018 - As is the case with many highly toxic drugs, the side effects are often more deadly than the disease itself. Drugs that are used to fight cancer can cause sudden death and heart disease, and anti-diabetes medication is known to cause Fournier's gangrene where the only form of treatment is amputation.
Fournier's gangrene is a condition brought about by a certain class of Type 2 anti-diabetes drugs known as an SGLT2 inhibitor, resulting in the patient developing a flesh-eating genital infection that requires surgery and amputation. The kidneys filter glucose from the blood, treat it and reintroduce it back into the bloodstream. SGLT2 inhibitor drugs are designed to stop the sodium-glucose transport proteins in the kidneys from reabsorbing glucose (sugar) back into the bloodstream. So serious is the potential for disfigurement and death that this class of drugs presents that the US Food and Drug Administration issued an infection warning to alert the medical community that these drugs can cause necrotizing fasciitis, a flesh-eating genital infection.
The FDA has identified 12 cases of necrotizing fasciitis in patients taking an SGLT2 inhibitor over the course of 5 years, between March 2013 to May 2018. That's compared to only six recorded cases in more than 30 years in patients taking other diabetes drug classes. The FDA's warning urges patients to seek medical treatment "if they experience tenderness, redness, or swelling of the genitals or the area from the genitals back to the rectum and have a fever above 100.4 F or a general feeling of being unwell." (1) The FDA recommends that anyone taking diabetes drugs and experiencing these symptoms to immediately seek medical treatment as Fournier's gangrene can progress rapidly. Every patient (12) with Fournier's gangrene has required surgery and several have required genital amputation. One of the patients has since died. In addition to perineal amputation, Fournier's gangrene can result in life-threatening conditions including diabetic ketoacidosis, acute kidney injury, and septic shock.
Although Fournier's gangrene is rare, the 12 cases over the last five years are considered alarming and there could be many more potentially. If you or a loved one with diabetes has experienced a flesh-eating bacterial infection from Fournier's gangrene you may wish to consult with a diabetes gangrene attorney to determine if you qualify to file a claim for reimbursement of medical expenses, lost wages, and pain and suffering. Companies that manufacturer SGLT2 inhibitor drugs that have been cited by the FDA include canagliflozin (Invokana, Invokamet, Invokamet XR), dapagliflozin (Farxiga, Xigduo XR, Qtern), empagliflozin (Jardiance, Glyxambi, Synjardy, Synjardy XR), and ertugliflozinv (Steglatro, Segluromet, Stelujan). Many of these companies have a history of failing to warn the public of the adverse side effects of other drugs or medical devices they produce that have caused serious injury and death to the public.
More Recent Diabetes Drug Infection Lawsuit News:
Lawyers for Fournier's Gangrene
OnderLaw, LLC is a St. Louis personal injury law firm handling serious injury and death claims across the country. Its mission is the pursuit of justice, no matter how complex the case or strenuous the effort. The Onder Law Firm has represented clients throughout the United States in pharmaceutical and medical device litigation such as Pradaxa, Lexapro and Yasmin/Yaz, where the firm's attorneys held significant leadership roles in the litigation, as well as Actos, DePuy, Risperdal and others. The Onder Law Firm has won more than $300 million in four talcum powder ovarian cancer lawsuits in St. Louis. Law firms throughout the nation often seek its experience and expertise on complex litigation.